Rich Edwards - Guitar & Vocals
Rich plays a 1967 Gretsch Tennessean.
He also whollops a Burns Bison, Gibson RD Artist (retired), and Eastwood Vox Phantom Guitars.
These all get shoved through an early 70's Vox AC30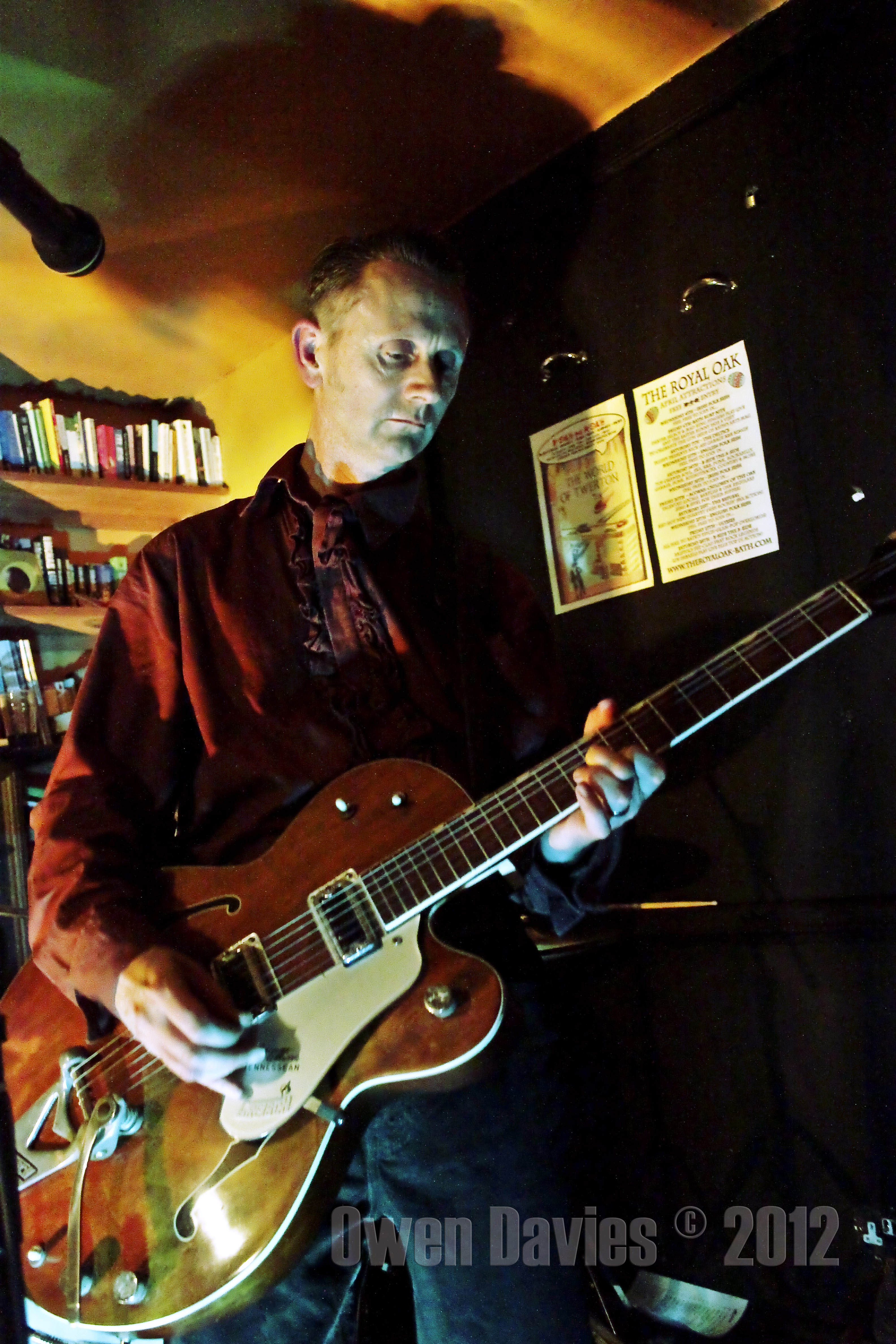 First record - Buzzcocks "I don't mind" on 7" & Beatles Red Album on 12" vinyl
First Guitar - Spanish Classical (acoustic) & 12 string Shaftesbury Rickenbacker 330 copy (electric)
Favourite band - The Damned
Favourite Saturday night record - The Nomads "Showdown vol.1" (going out) / Marvin Gaye "Let's get it on" (late night)
Favourite Sunday morning music - Early jazz comp. of Fletcher Henderson
Best album this year - The Cheaterslicks "Rock'n'Roll graveyard"
Who influenced you - Paul Weller, Brian Setzer, Capt. Sensible, The Beatles, early (1960s) Stones, Eddie Cochran, Johnny Thunders, The Clash, Bo Diddley
top 5 albums
- Pink Floyd "Piper at the gates of dawn"
- John Mayall's Bluesbreakers "Beano" album
- The Dukes of Stratosphear "25 o'clock"
- Fleshtones vs. Reality
- Simon & Garfunkel "Wednesday Morning 3AM"
Musical guilty pleasure: I don't feel guilty about any of my musical preferences, but I do love dancing to swing and rock'n'roll.
Credits and Without whom...
Owen Davies - Wonderful live photographs
Glenn Howe - Album Photographs, on a bitterly cold day.
Rachel Sutton - Supporting so many bands, still finding time to photograph and Video them !! Super Woman
Andy Morton and Jon Mills (Shindig Magazine)
All the promoters out there who continue to put on gigs, and have an almost blind faith in what they do... Sterling work
Mike & Julie, and all The Deltics regulars - Many thanks.